---
---
---
We take special care of our products because our customers' satisfaction is very important to us. Our premium cherries are hand-picked, sorted, and chilled before being placed in insulated and padded package with an ice pack. This package is placed in our own custom cardboard gift box and then packed in a second shipping box to keep the cherries from being crushed. We guarantee that each shipment of cherries will arrive fresh and delicious to your satisfaction if you follow our shipping guidelines outlined below.
All cherry orders will be shipped via UPS®. Our shipping rates are direct from UPS based on the weight of the package. When selecting a shipping method, please choose one that guarantees arrival of your fruit within 3 days or less of ship date. Orders must be received by 12 pm PDT to be eligible for shipment the following day. If the cherries will not be received by Friday via the shipping method selected, they will not be shipped until the following Monday. This is to ensure that our cherries are not in transit over the weekend and possibly spoil. Saturday deliveries are not available.
Orders may be made with a request for delivery by or on a specific date. We will do our best to accommodate these requests based on the shipping method selected.
Street addresses must be complete including zip code - P.O. Boxes are not accepted. If the shipping address you have provided is incorrect, we do not guarantee on-time delivery or the quality of the cherries upon arrival.
If you have any questions or problems with an order, you may call us at 509.882.1946 or email us at order@olmsteadorchards.com
SHIPPING OPTIONS
---
Ground
Ground should be selected for Washington, Oregon, Idaho, and Northern California only. Orders shipped via Ground are sent Monday through Wednesday for all of the above states, and Thursday for Washington destinations only.
3-Day Select
Orders shipped via 3-Day Select are sent Monday and Tuesday only.
2nd Day Air
Orders shipped via 2nd Day Air are sent Monday through Wednesday only.
Next Day Air
Orders shipped via Next Day Air are sent Monday through Thursday only.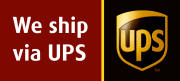 ---
© 2003-2011 Olmstead Orchards, Inc. 360 Frazer Road Grandview, Washington 98930
Last updated Saturday June 04, 2011 Website problems: webmaster@olmsteadorchards.com
Site by CH Design